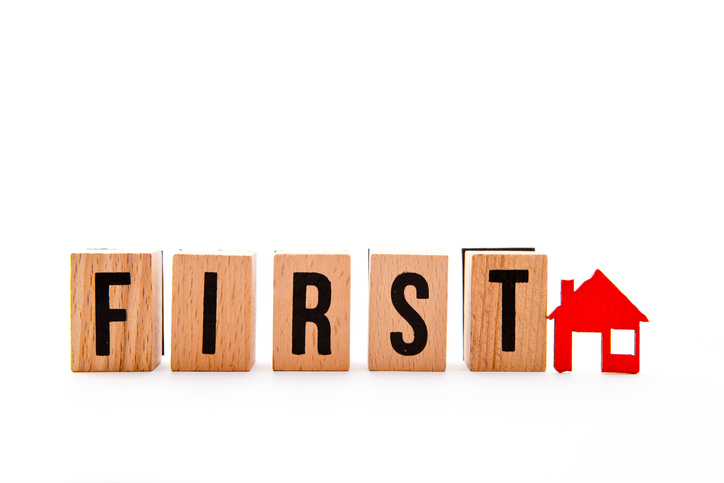 It's not unusual for first-time home buyers to worry. After all, a house is probably the biggest investment you'll make in your lifetime and you definitely don't want to make a mistake. The best thing to do is to make sure you're prepared. Here are some crucial tips for ensuring a smooth, worry-free experience:
Find out how much you can afford
Just how much should you pay for a home? There are a few rules of thumb to help you answer that question.
One stipulates that your maximum mortgage payment should not exceed 28% of your gross monthly income. On a $100,000 salary, that's about $2,300 per month.
Another rule says that your maximum monthly debt payments (mortgage, auto, credit card, etc.) should be below 40% of your gross monthly income.
Have a 20% down payment
Yes, there are some lenders that say you can pay as little as 3%, but it's an expensive tradeoff. For starters, lenders will usually require you to get private mortgage insurance, an additional cost, or offer you a higher interest rate. Furthermore, the smaller the down payment you make, the bigger the loan you need to take out. This translates to more interest payments over the life of the mortgage.
Check your credit score
With your 20% down payment set aside, the next step is to start shopping around for a home loan. Before doing so, however, make sure that you have a good credit score. While your score will vary depending on the credit bureau – Equifax, Experian, or Transunion – typically, you need a score in the 700 range to qualify for a loan with good terms.
If you still have time, you can improve your score. Pay off as much debt as you can, keep your credit card balances low, pay your bills on time, and don't make any major purchases before applying for the loan.
Choose a good neighborhood
Ostensibly, you're buying a house. But what you're really buying is the community where the house is located. Research the neighborhood's amenities, travel times, safety and security, historical property values, and future development plans.
In Cleveland, some of the most sought-after communities are those with riverfront and lakefront access as well as leafy suburbs like Hunting Valley and Pepper Pike.
Don't forget the home inspection!
Once you've selected a house and your offer has been accepted, schedule a home inspection to uncover any potential issues. (In Ohio, a home inspection is one of the typical contingency clauses in a standard purchase contract.)
While a professional home inspection can cost hundreds of dollars, it can save you from buying a clunker of a home. What's more, you can leverage the results of an inspection in key ways. If defects are found, you can renegotiate with the seller or back out of the deal if you can't reach an agreement.
Buying a home is one of the most exciting and challenging milestones you'll experience. We hope the tips above will help you become better prepared for it.
Looking at Cleveland homes for sale? Get in touch with Cici Riley at 216.410.3114 or e-mail her at ciciriley(at)howardhanna(dotted)com today.