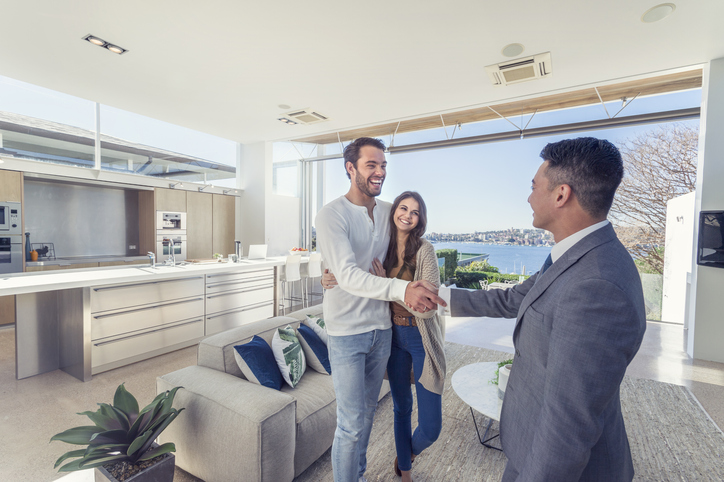 There is a multitude of Cleveland real estate agents to choose from, but only a few have what it takes to deal with luxury properties. For those on the hunt for the best luxury real estate agent, here's a guide to finding one:
Step 1: Look for an agent who's familiar with the area
Find a real estate agent who's knowledgeable about the local market. They should be able to inform their clients about the market conditions, types of properties available, community lifestyle, and more. Buyers and sellers should look for agents who know about the area's schools, amenities, and lifestyle.
Step 2: Check the agent's past transactions
It's important to find an agent with a good track record. Take a look at a potential agent's past transactions to see how well they turned out and see what types of properties they're more familiar with.
Remember, there's a lot to luxury real estate that agents only learn on the job so it's best to find someone who's had years or decades of experience.
Step 3: Make sure they have special luxury certifications
Find out if an agent has any professional memberships and designations relating to luxury real estate. Check if they're a member of organizations like The Institute for Luxury Home Marketing and if they have the Certified Luxury Home Marketing Specialist™ (CLHM) designation.
These credentials are indications of the following:
The agent is a member of a luxury real estate network,
The agent has passed specialized courses, and
The agent has access to marketing tools designed especially for luxury properties.
Step 4: Set up an interview with your potential agent
To get a better gauge of an agent's personality, it's best to have an interview or a one-on-one meeting. This provides the chance to examine further the agent's background, experience, and qualifications. The interview also gives buyers the opportunity to find out first-hand an agent's communication skills.
During the interview, it's important to ask a mix of professional and behavioral questions. The interview should clarify expectations and preferences between the client an agent. Once these are established, the chances of a smooth and stress-free transaction become higher.
Step 5: Know how well-connected they are
Luxury real estate is mostly driven by word of mouth. Most luxury listings aren't on standard listing sites because home sellers want privacy and to thresh out non-serious buyers.
A luxury real estate agent would usually call their exclusive network of colleagues in the luxury real estate industry. In these discussions, they share valuable information such as available properties in need of a buyer. A well-connected luxury agent can provide their client with great options and connect sellers with potential buyers.
Step 6: Ask for their references
Always check a potential agent's references, reviews online or testimonials on their website before hiring them. Doing research on an agent's past client experience can reveal information about their work ethic and customer service style that may have been glossed over in the interview or in their credentials.
For the best luxury real estate experience, get in touch with expert Ohio luxury Realtor, Cici Riley. She is a member of the exclusive Luxury Institute with 28 years of experience helping buyers and sellers all over Greater Cleveland. She provides the best industry services tailor-made to fit each client's unique needs. Give her a call today at 216.410.3114 or send a message to ciciriley(at)howardhanna(dotted)com.