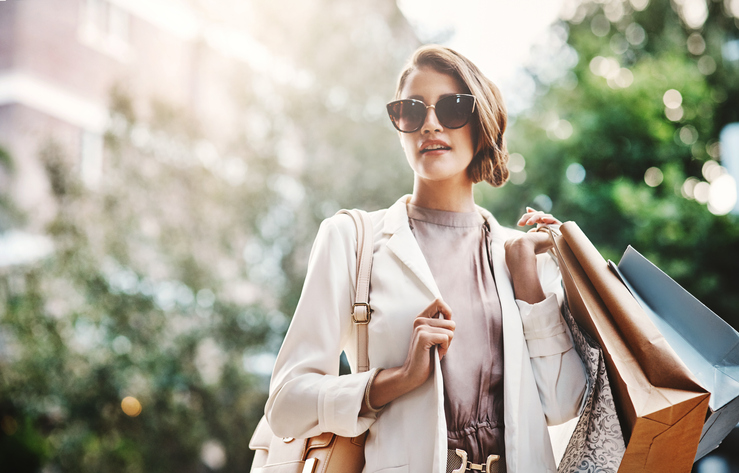 Finding great shopping destinations in the city of Cleveland, Ohio and the Greater Cleveland area is easy. The avid shopaholic can discover awesome finds and a wide array of merchandise choices in its many shopping centers and high-end boutiques.
Choose from some of the best places to shop in the Greater Cleveland area:
Beachwood Place
26300 Cedar Road, Beachwood
Store Hours:
Monday to Saturday – 10:00 AM to 9:00 PM
Sunday – 12:00 PM to 6:00 PM
There's no better luxury fashion destination in the Cleveland area than at Beachwood Place. This upscale shopping center is home to many high-end brands such as Saks Fifth Avenue, Burberry, Chanel, Ann Taylor, Coach, and many more. Attend Beachwood Place's fashion shows and events to keep up with the latest trends.
Beachwood Place also has plenty of excellent dining and entertainment options. It is the venue for a truly remarkable shopping, dining, and entertainment experience.
XHIBITION
2068 West 25th Street, Cleveland
Store Hours:
Monday to Thursday – 11:00 AM to 7:00 PM
Friday to Saturday – 11:00 AM to 9:00 PM
Sunday – 12:00 PM to 6:00 PM
XHIBITION is at the forefront of the latest trends and offers a great selection of men's and women's shoes and apparel. The store has an extensive collection of unique and upscale brands from designers like Alexander Wang and Philip Lim. They also have special collaborative products for those who want a truly unique look.
They also host commissioned exhibitions and in-store events that are taken to the next level by the store's refined hi-tech setting. XHIBITION simply knows how to create an unforgettable experience.
Legacy Village
25001 Cedar Road, Lyndhurst
Store Hours:
Monday to Thursday—10:00 AM to 8:00 PM
Friday and Saturday – 10:00 AM to 9:00 PM
Sunday – 12:00 PM to 6:00 PM
Those looking for a great outdoor shopping destination need to be at Legacy Village. This lifestyle center offers a wide range of shops from clothing stores like Nordstrom Rack to luxury furniture brands like Ethan Allen. There are also great family friendly restaurants, fine dining eateries, cocktail options, and more.
Patrons can savor an unhurried shopping experience at this retail venue, given its boutique-style stores and restaurants. Summer evenings are also made special at Legacy Village when it holds free concert series and festivals.
Evie Lou
2509 Professor Avenue, Cleveland
Store Hours:
Monday to Wednesday – 11:00 AM to 7:00 PM
Thursday to Saturday – 11:00 AM to 8:00 PM
Sunday – Noon to 4:00 PM
Evie Lou is a women's clothing store that gives customers a fun and personalized shopping experience. Their team of stylists can create the perfect outfit for any occasion. They can even create an entire wardrobe tailor-made for a unique taste, personality, and body type. This contemporary boutique is where one will find clothes and accessories that truly define their clients' taste and personality.
Eton Chagrin Boulevard Shopping Center
28601 Chagrin Boulevard, Woodmere
Store Hours:
Monday to Saturday – 10:00 AM to 8:00 PM
Sunday – 11:00 AM to 6:00 PM
Eton Chagrin Boulevard Shopping Center is an award-winning lifestyle venue with a masterfully designed setting. Shoppers here feel like they suddenly stepped into a scenic European village. This is where luxury retailers, unique boutiques, great services, and excellent dining options are all found under one roof.
Eton and its community of retailers host a number of events such as wine tastings, book signings, art showings, and more. The shopping center also offers a complimentary shuttle service.
To know more about the lifestyle in Ohio and great real estate options in the area, get in touch with Cici Riley by calling 216.410.3114 or sending an email to ciciriley(at)howardhanna(dotted)com.