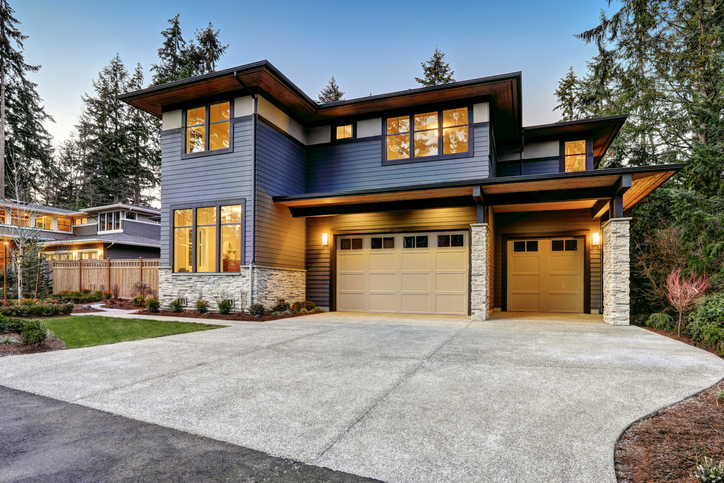 Selling a luxury home is not the same as selling your standard single-family home. You cater to a niche market with more specifications and more money in their pockets. This is not the market one normally sees going through online listings.
By just knowing that you're dealing with a select target audience for your sale, you're already halfway through the process of successfully selling your home. To seal in the deal once and for all, just follow this helpful step-by-step guide:
Step 1: Increase the home's curb appeal
When selling a luxury home, a good first impression goes a long way. This is why curb appeal matters. By creating an attractive and inviting exterior, the seller is instantly channeling a positive vibe of the home onto potential buyers.
Either the seller can do it themselves or they can hire a contractor to do some power-cleaning. Thoroughly wash the exterior, driveway, and walkways to make them look brand new. Have new lights installed for the home to be better illuminated during the evenings. The gardens and yards can also look their best with the help of a professional landscaper.
Overall, a well-manicured landscape and freshly-scrubbed exteriors make all the difference in increasing curb appeal.
Step 2: Create a light and inviting ambiance
Get as much natural light in as possible for a more inviting atmosphere at home. More natural light streaming in the house also helps the space feel larger.
Out with the old, in with the new – especially when it comes to lights, wall hangings, draperies, and the like. Changing these mountable items can give an instant boost to the home's overall vibe.
Create a better ambiance by using vanilla-scented candles or fresh flowers to add a pleasant aroma to the home. Avoid using overpowering scents like spray fresheners and potpourri that may overwhelm potential buyers.
Step 3: Give each room a purpose
In meeting the high expectations of luxury homebuyers, showcase the best of what the property has to offer. One way to do it is by showing that every single space of the home has its purpose. For example, a spare room can be turned into an office or a sitting room during showings to give emphasis on the home's potential.
Step 4: Keep everything neutral
When preparing a luxury home for sale, it is best to keep things neutral and to appeal to more traditional tastes. For the meantime, stay away from statement pieces and bold color choices. That's something to be left to the home's new owners.
Choose neutral color palettes and more understated designs when decorating the home. Renting furniture is also a good idea for those who want to really transform their home during the sale.
Step 5: Showcase the luxurious amenities
Make sure the home's unique luxury features and amenities are highlighted properly and are given the attention they deserve. Pull the focus toward amenities such as outdoor entertainment areas, wine cellars, hobby rooms, and the like to attract potential buyers.
Step 6: Hire a luxury real estate specialist
For a truly successful luxury home selling experience, hiring a luxury real estate agent is a must. They will know how to effectively market a property so it reaches potential buyers. They can guide sellers through the ins and outs of luxury real estate and help you get the best deal possible.
Get in touch with expert Ohio luxury Realtor, Cici Riley. With 28 years of experience helping buyers and sellers all over Greater Cleveland, she provides the best industry services. Call her today at 216.410.3114 or send a message to ciciriley(at)howardhanna(dotted)com.